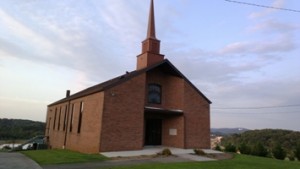 The church is located at 166 Epley Road, Newport, Tennessee (near Lowes) at the foot of English Mountain.  There are wonderful views of both the Appalachian Mountains and the city of Newport from the church building.  But the views are not the best reason to visit this loving church.  –  See Google Maps below for detail directions.
Meeting times are:
Sunday Morning Sunday School – 9:45 AM
Sunday Morning Worship Service – 11:00 AM
Wednesday Evening Prayer Meeting – 6:30 PM
Directions to English Mountain

View Larger Map
———————————————————————————————————-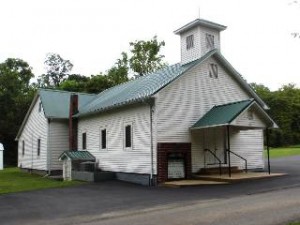 Long Creek is located in the northern section of Cocke County.  The address of this friendly rural congregation is:  3310 Sane Rd, Parrottsville, TN 37843. Long Creek hosts award winning nationally known, as well as, local quartets and singing groups at their "Music Barn" next door to the church.
The singings are held on the 3rd Saturday's of the month, May through September, and are free of charge.  Don't forget to bring your lawn chair!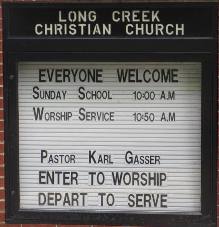 The worship services are scheduled as follows: Sunday School begins at 10:00 AM and Worship Service at 10:50 AM.
Get Directions:
—————————————————————————————————————–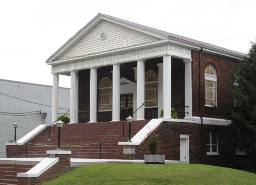 First Christian Church of Newport is located downtown Newport, at 382 East Broadway. "We are a warm and friendly family who loves to worship and serve our Lord and Savior, Jesus Christ and we would love to have you worship with us anytime"

Sunday School …………9:45 AM
Morning Worship……….10:45 AM
Nursery & Children's Worship Provided
Choir Practice…………5:00 PM
Evening Worship………..6:00 PM
Wed. Night Bible Study….7:00 PM
Contact Minister Martin Stump for more information:

    Phone: (423) 237-4696

    Email: fccnewport@gmail.com
   Website: www.fccnewport.com
For Directions